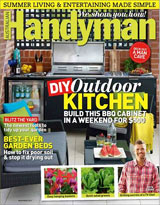 Download the document (PDF).
Potted plants dry out more quickly than those in garden beds, especially in windy weather, so staying on top of watering is a must during the often hot and dry conditions of an Aussie summer.
It's a good idea to set up effective watering practices during spring, when plants need lots of regular water and food for growth, and continue them throughout summer.
For a thriving container garden, use self-watering planters to keep plants hydrated and healthy.
HomeLeisure has a range of planters, costing from $14 to $25 (homeleisure.com.au).
Designed so the plant sits above a small reservoir in the pot base, water is supplied only when needed, which means no wet roots, reducing the risk of rot and other diseases.