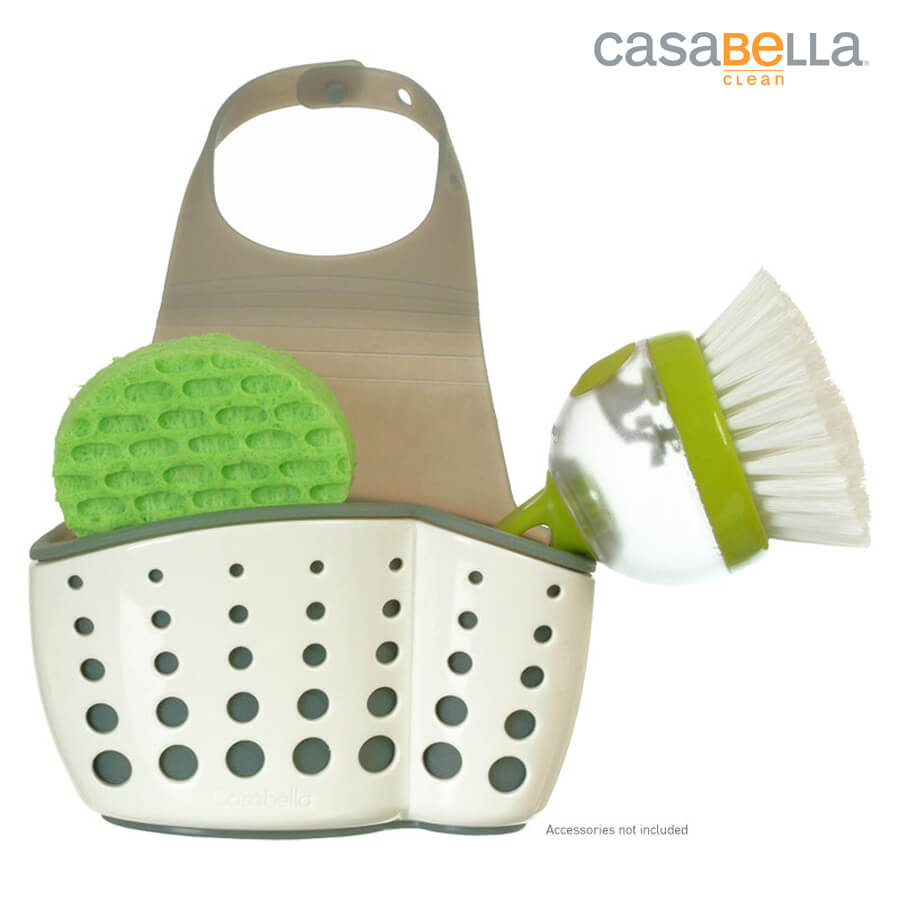 The Sink Sider Tap Strap (Faucet) Sponge Holder has an adjustable integrated strap that fits around most kitchen sink tap-ware such as mixer taps to keep it in-place and up high and dry. Features moulded spaces for your sponge and a scrubber or soap-dispensing brush/wand so you're organised with them always at hand for immediate use.
The bottom of the holder has drainage holes to prevent water accumulating, so your sponge can drain and dry and keep in a better and more hygienic condition for longer. Made of lightweight quality plastic it is easy to keep clean, while the white will complement any décor and the grey blend with the stainless steel of the sink. By having these essential items stored inside your sink, it will eliminate clutter on your bench and be out of view.
* Don't Pay refers to the standard retail price for the same item as reported on eBay on 12/06/2019.